Mr. Essaki Chidambaram, the founder of Mercury Pharma. He is the man behind success through critical analysis of the business.
Under his entrepreneurship Mercury Pharma took several strategic initiatives, which include ​identifying market opportunities and products that can fill a specific niche, developing business plans and forecasts, and participating in early marketing activities to build consumer awareness and excitement. Moreover, he is an inquisitive person who makes ​major corporate decisions, managing the overall operations and resources, acting as the mainly point of communication between the board and corporate operations and is the public face of Mercury .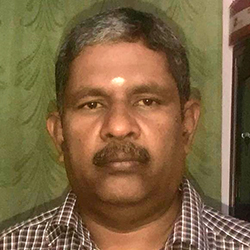 Mr. Essaki Sankara Ramalingam is the Chairman of Mercury Pharma. He has a 25-years track record as a strategist and commercial leader in the pharmaceutical industry. In Fact, his major duty is to plan and promote the daily schedule of business and employees, overseeing the operations and fiscal health of Mercury, maintaining work systems, Transportation, procedures, and policies that enable and persuade the optimum performance.